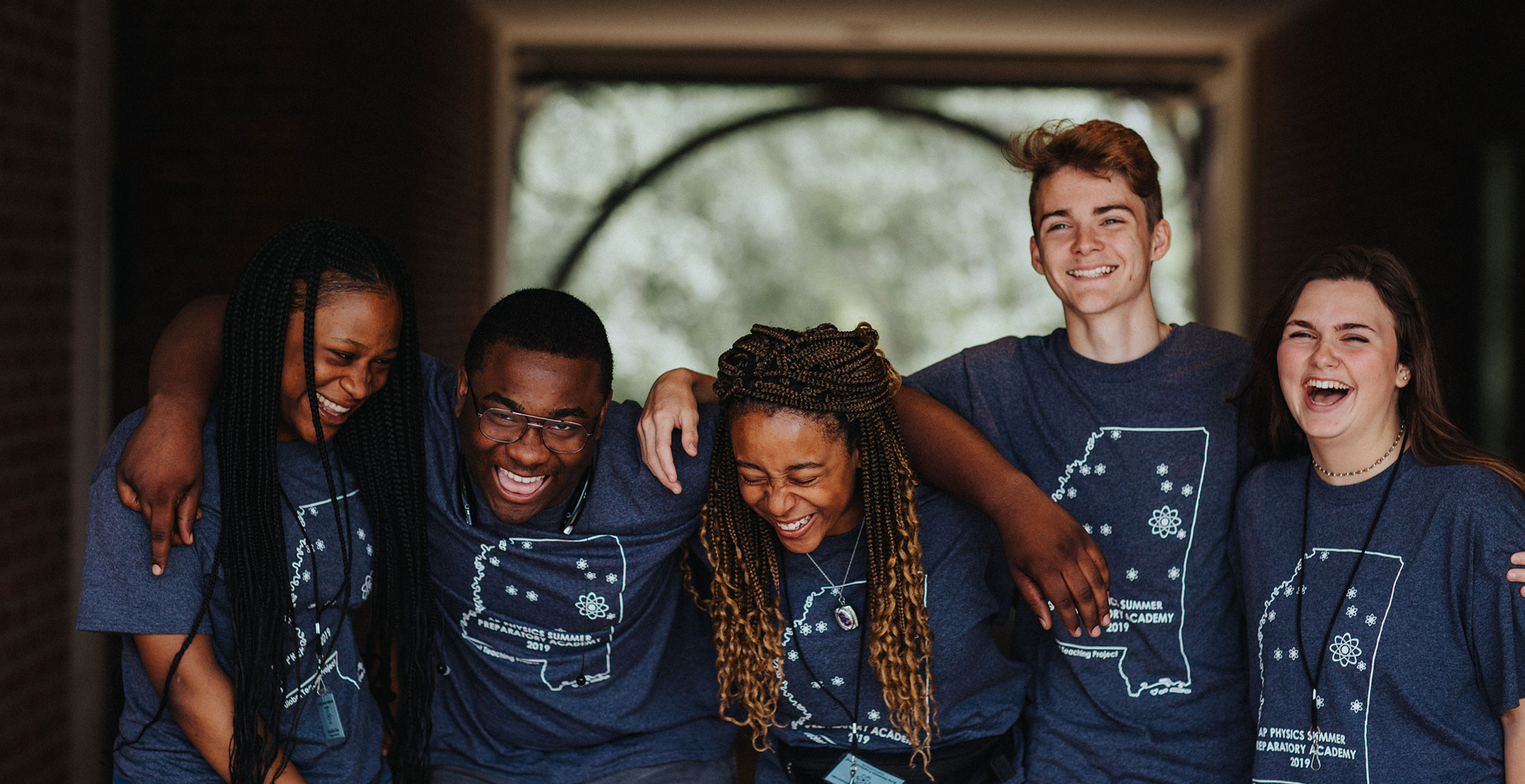 Update on our Advanced STEM Preparatory Summer Program at Mississippi State
We have passed the mid-point of our 2019 Advanced STEM Preparatory Summer Program at Mississippi State.  To date, the program has gone very well.
Our 49 students, who are from 13 high schools, are engaged and attentive, and learning a great deal.  They also are benefiting from a range of ancillary activities, and every one of them has begun their college applications under the supervision of successful applicants to some of the nation's leading universities.  Also, our students are in good spirits and seem to be having a lot of fun.
The summer program at Mississippi State has proven a very effective means of helping build that foundation and develop the study skills needed for the AP Physics 1 course—Mississippi State reported that students who attended the 2018 program "achieved dramatic gains in substantive understanding of course content, according to nationally recognized pre- and post-program assessments utilized by the American Association of Physics Teachers".
This year's summer program has multiple elements, each of which has gone well:

Immersive Math and Science Instruction
College Applications
Tours, Demonstrations, and Speakers
Recreation and Social Activities
Our summer program concludes Wednesday, June 19th.  That afternoon, we will conduct a brief program on the Mississippi State campus recognizing our students for their efforts.  Further details will be provided in the coming days.  Family, friends, and educators are cordially invited to join us for that event.
Thank you very much for your interest and support.