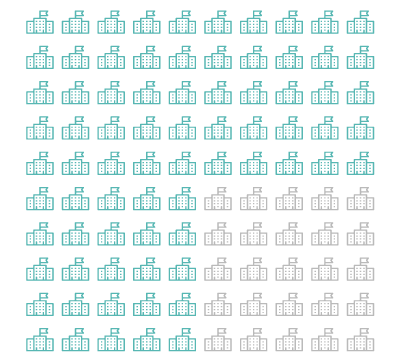 Across the U.S., up to 25% of high schools do not offer more than one of the basic courses in high school math and science education—Algebra I and II, Geometry, Biology, and Chemistry.
(Source: U.S. Dep't of Ed., Office of Civil Rights)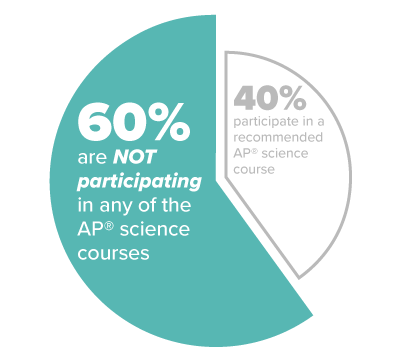 60 percent of students with "high potential" to excel in AP® science courses do not take any, largely because their schools lack qualified instructors.
(Source: College Board)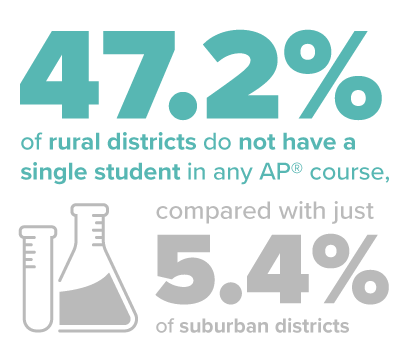 47.2% of rural districts do not have a single student in any AP® course, compared with just 5.4% of suburban districts.
(Source: Gagnon & Mattingly, 2015)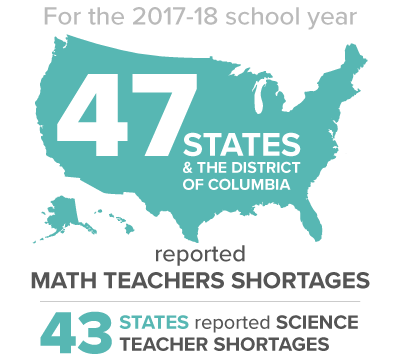 Providing Access
eliminating disparities.
providing opportunities for success.
The Global Teaching Project addresses this growing teacher shortage crisis by providing talented students access to experienced teachers and helping them to tackle advanced coursework through a comprehensive range of academic services.
Eliminating disparities in access to AP® and other advanced coursework has a significant impact on students:
Higher GPAs
Underrepresented minority and low-income students who earn a 3 or higher on an AP® STEM exam earn higher GPAs in STEM subjects in college.
Increased College Persistence
Underrepresented and low-income students who take one AP® exam, on average, are more likely to return for a second, third, and fourth year of college.
Increased College Completion
First-Generation college students who take AP® exams are 42% more likely to complete college in 4 years.
We empower schools, teachers, and students to take on the challenge of advanced STEM coursework, providing opportunities for greater academic rigor, and in turn, greater academic achievement.