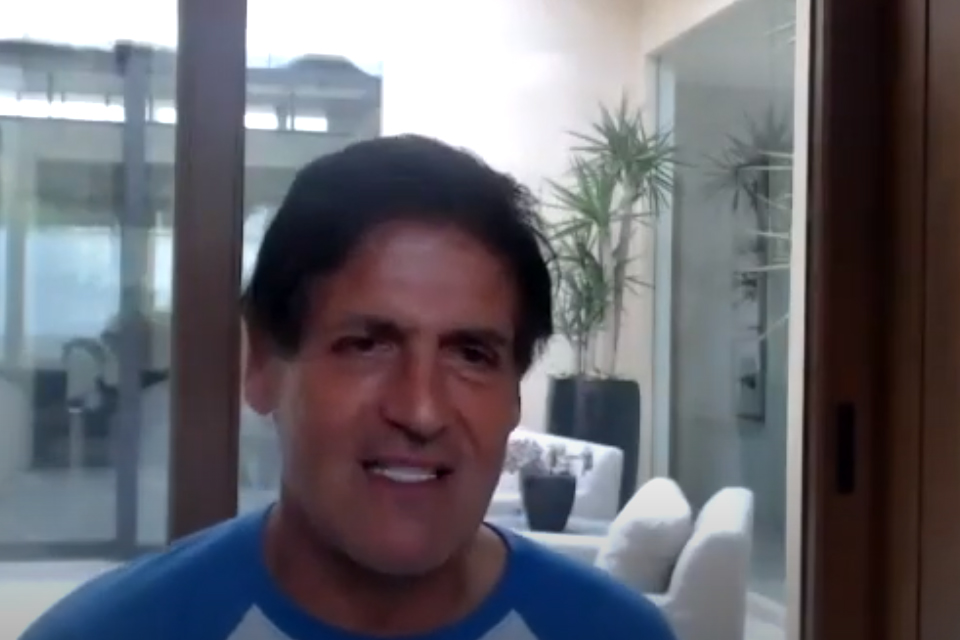 Mark Cuban addresses students as part of GTP Speaker Series
Thank you to everyone who joined our dinner discussion yesterday evening with entrepreneur, Dallas Mavericks owner, and Shark Tank star Mark Cuban.
Our students were engaged throughout, and asked excellent questions as they themselves work to achieve great things. Mr. Cuban shared his own journey, and emphasized the value of hard work and a commitment to learning, stating, "That is my message to each and every one of you—just learn every day."
Last night's program was the latest in a series of talks that complement our ongoing instruction. Recent speakers include Professor Rainer Weiss, winner of the 2017 Nobel Prize in Physics, Professor Meg Urry, Director of the Yale Center for Astronomy and Astrophysics, and Danny Thompson, college admissions and financial aid counselor for Get2College.
The core of our program, however, remains instruction in rigorous STEM subjects. We are completing the fourth week of our Advanced STEM Summer Program for promising high school students from rural Mississippi, who are taught by highly capable, AP-certified, Mississippi-based teachers, as well as tutors from Yale, the University of Virginia, Harvard, and Scripps. We are very proud of our students, who have remained focused on learning notwithstanding the summer heat, the ongoing pandemic, and the fact that they have not physically attended classes for nearly five months.
We look forward to a successful conclusion to our Summer Program, and to a great school year ahead.