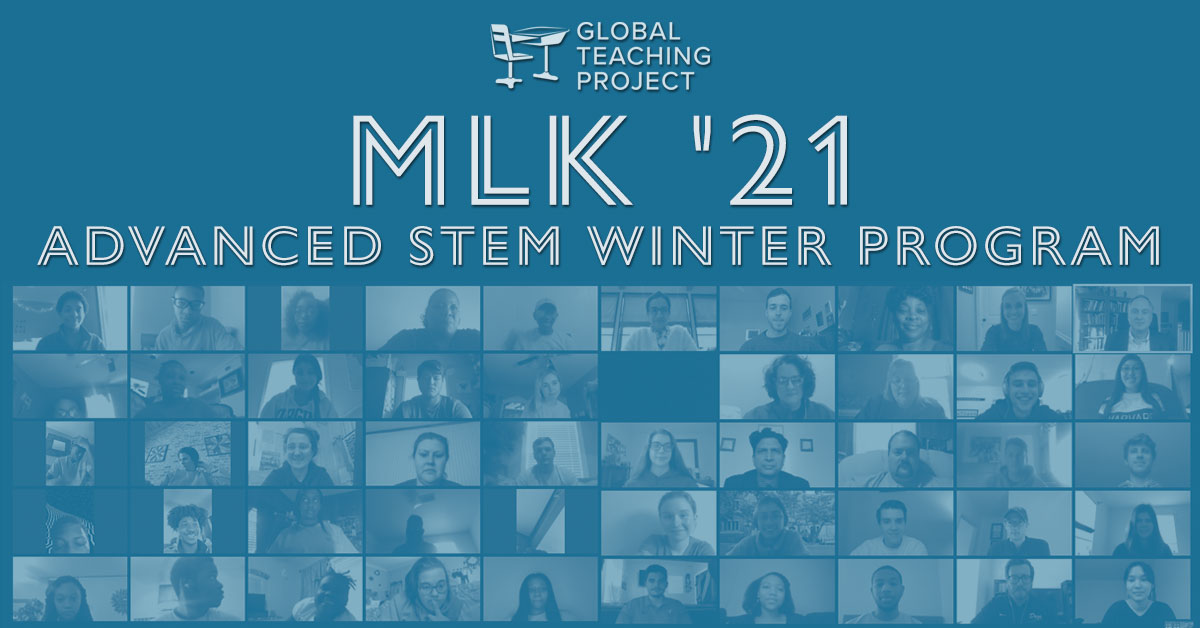 MLK '21: Advanced STEM Winter Program
Notwithstanding the pandemic, disrupted schedules, closed buildings, and other impediments, our high school students from rural Mississippi continue to learn rigorous STEM subject matter, not just during the school day, but several afternoons a week, and even weekends.
On Saturday, January 16, 2021, during the Dr. Martin Luther King, Jr. weekend, over 100 students, Mississippi-based teachers, and tutors from Yale, the University of Virginia, Harvard, and Scripps gathered virtually to work on AP Physics and AP Computer Science, as well as to learn about developing the study skills, resilience, and grit needed to excel academically and later in life.
Each year, we hold an instructional program over the Dr. Martin Luther King, Jr. weekend to affirm the nexus between Civil Rights and educational opportunity.
In prior years, we conducted a residential program in Jackson featuring several days of immersive classroom instruction and hands-on learning;  guest speakers from business, government, and education; lectures by Civil Rights historians; and visits to the Museums of Mississippi History and Civil Rights.
This year, we were limited to a virtual Saturday program, but the importance of our task was not diminished, and the enthusiasm of our students was still evident.
Despite the constrained format, this year's program had multiple elements:
All students listened to presentations by our AP-certified, Mississippi-based Supervisory Instructors on the key elements of success.  Using sources as diverse as video from an elite ping pong champion, a book about West Point cadets, and the "7 Habits of Highly Effective Teens", the Instructors emphasized the importance of hard work and resilience.  They also counseled our students not to be deterred by initial struggles and failures, because failure presents the best opportunities to learn.
Our Physics and Computer Science students listened to lectures on their respective subjects, and broke out into small working groups led by tutors.
Students, teachers, and tutors took part in community-building exercises such as "Zoom Family Photos" and participated in quizzes and friendly competitions.
Students also were assigned Take Home Challenges meant to build on the work done during the program.  Students who successfully complete the challenge receive a t-shirt from a tutor's school or other item.
We are proud of the progress our students, teachers, and tutors are making despite enormous challenges.  We also are deeply grateful for the continued input and support of all our stakeholders.