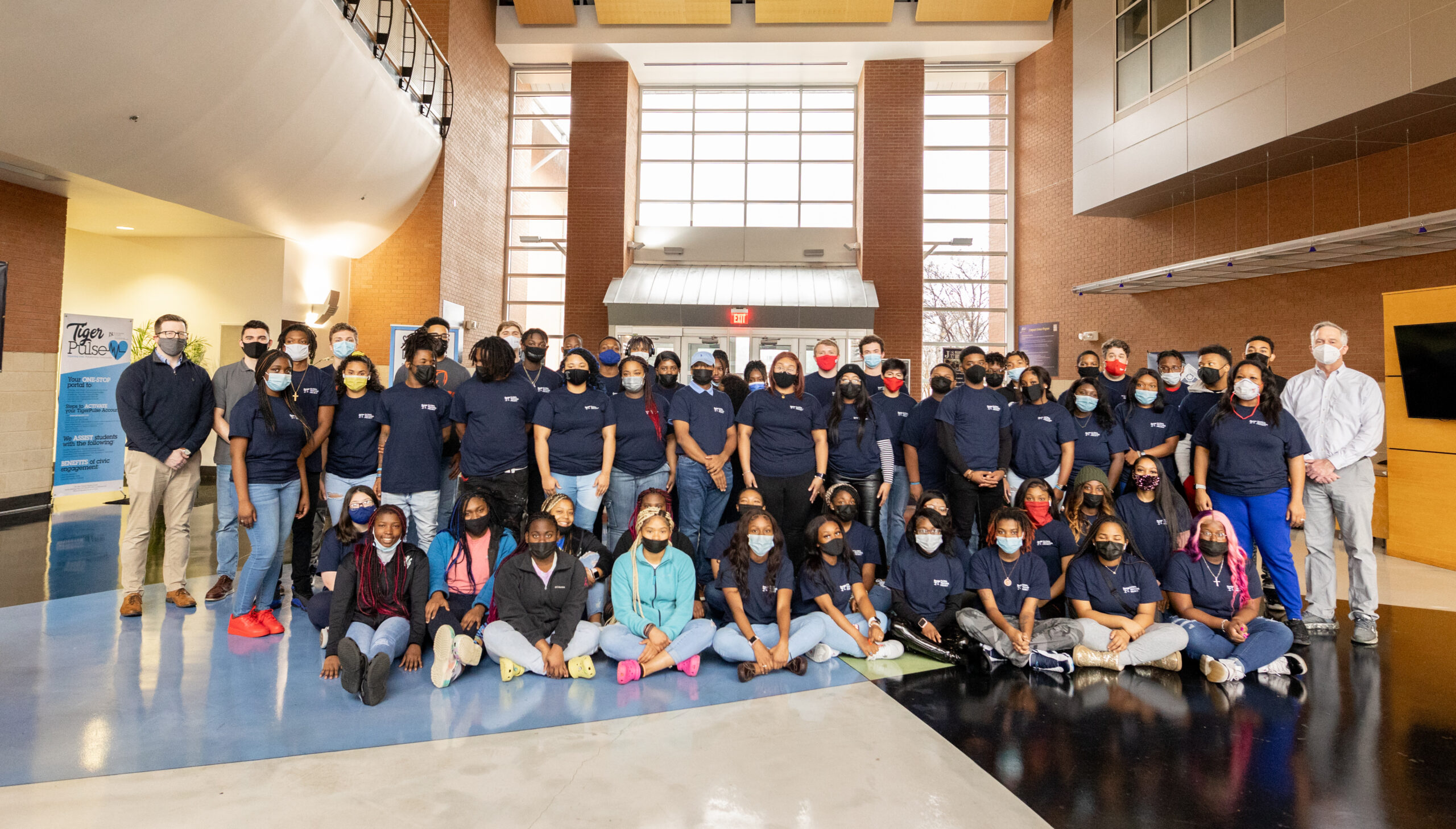 MLK Program Provides STEM Instruction, History Lessons
Each year, the Global Teaching Project organizes an instructional program over the Dr. Martin Luther King, Jr. weekend for Mississippi high school students taking AP Science courses through GTP's Advanced STEM Access Program.  The annual program affirms the nexus between Civil Rights and educational opportunity by providing immersive Science instruction, as well as educating students on Civil Rights history.
This year, approximately 200 participants gathered at university campuses and other venues across the state for in-person instruction, while others had the opportunity to join the instructional sessions virtually.
The Advanced STEM Access Program, implemented by GTP in conjunction with a consortium of public school districts, provides promising high school students from rural Mississippi communities access to advanced STEM courses they need to achieve their full potential, but which their schools otherwise could not offer due to teacher shortages and limited resources.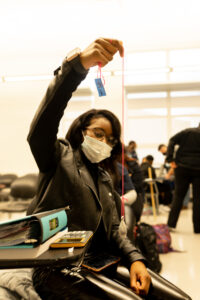 In prior years, the MLK program was conducted solely in Jackson, where all participants were lodged in local hotels and gathered at a single college campus for several days of in-person classroom instruction.  This year, substantial modifications were made to the program to mitigate COVID risks, including reducing the size of gatherings, shortening non-instructional components of the program, reducing required travel and hotel stays, and adhering to COVID protocols of all host venues.
Rather than convening all participants over three days in Jackson, this year's MLK program organized instructional programs in Physics, Biology, and Computer Science over two days in multiple geographic "clusters"— in Jackson at the Mississippi Civil Rights Museum and Jackson State University, in Cleveland at Delta State University, in Oxford at Ole Miss, and in Meridian at the Mississippi State satellite campus.  In-person participation was limited to students who otherwise would be physically at their own schools.  Students whose schools were conducting virtual classes were able to join instructional sessions by video conference.
GTP also sent college student Teaching Assistants—STEM majors from Yale, Virginia, Georgia Tech, Vanderbilt, Southern California, and Ole Miss—to work in-person at numerous high schools whose students were unable to go to one of the university venues.  Faculty, students, and staff from Jackson State, Delta State, and Mississippi State also helped implement the program.
Students learned through blended instructional formats, with content presented both virtually and in-person.  Each instructional session was led by Mississippi-based, AP-certified teachers, supported by Teaching Assistants from universities across the country.  Instruction also incorporated hands-on activities and experiments, through which participants examined various scientific principles.
The MLK program also featured, as it does each year, segments on Civil Rights history, in which students were encouraged to build upon the heroic work of past generations.  This year, Civil Rights veteran and Quitman County administrator Velma Wilson spoke to the students.  Decades ago, when Ms. Wilson was herself a student at one of the high schools participating in the MLK program, she walked the streets of Marks, Mississippi with Dr. King, and, in recent years, she has led efforts to educate students about Civil Rights history and commemorate the Marks Mule Train.  Students in the Jackson cluster also toured the exhibits at the Mississippi Civil Rights Museum.
Photos from the MLK program are here.
The MLK program is one of many ancillary activities offered throughout the year as part the Advanced STEM Access Program—including other residential instructional programs in the summer and during the school year at state universities, prominent speakers, and, for teachers, professional development programs.  Students also are provided textbooks, technology, and extensive learning resources.
For further information, please contact matt.dolan@globalteachingproject.com.