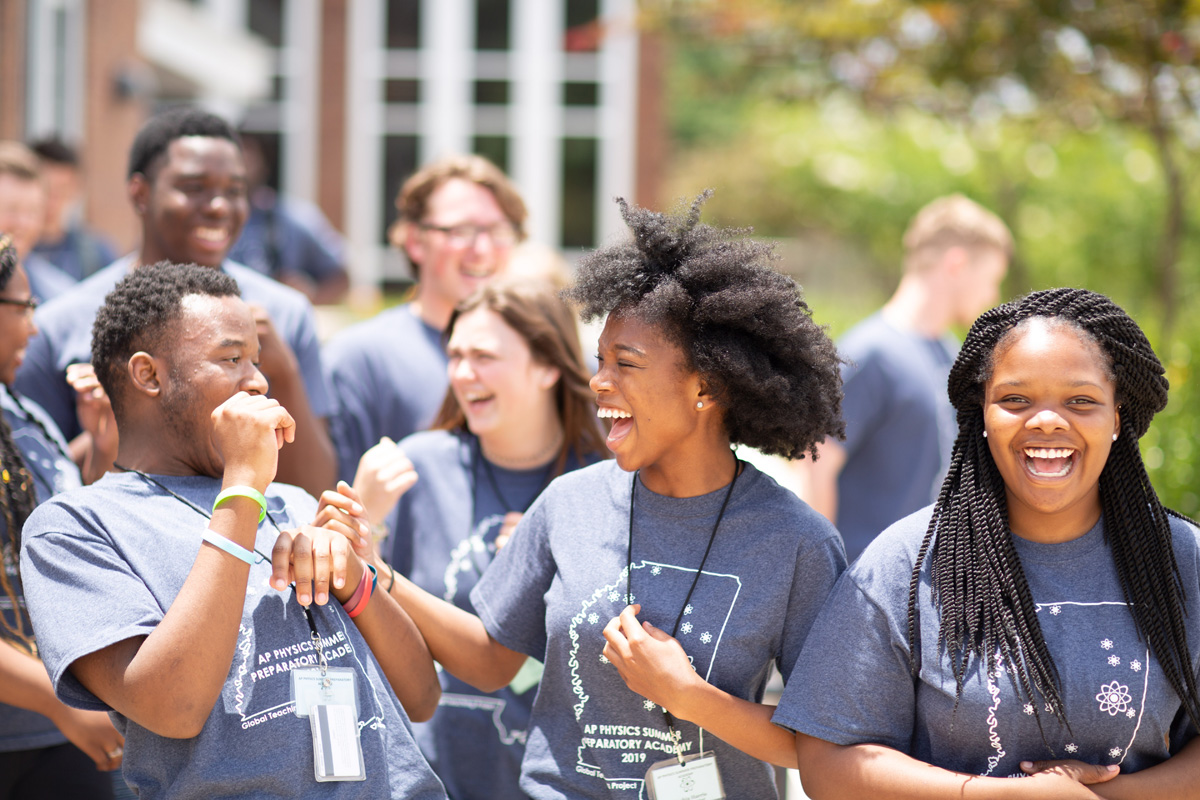 New data shows MS STEM Program's unique impact
According to new data from the College Board, the entity that administers Advanced Placement exams, the Global Teaching Project's Advanced STEM Access Program stands out favorably both in Mississippi and nationally in two critical respects:
Continued Growth:  Amidst the pandemic, schools across the country are limiting their academic programs and reducing their AP offerings, with the sharpest declines in areas of greatest need.  Yet the Global Teaching Project is expanding educational opportunity by sharply increasing the number of students served.

Nationally, fewer schools are offering AP courses this year—AP Physics 1 and AP Computer Science Principles (CSP) offerings have declined 5.1% and 16.1%, respectively.  In Mississippi, the declines have been far more precipitous—excluding schools working with the Global Teaching Project, public high schools offering AP Physics 1 and AP CSP have declined 36.4% and 38.1%.  By contrast, enrollment in the Global Teaching Project's AP Physics 1 classes is up 10.1%, while the number of schools offering the Global Teaching Project's AP CSP classes has doubled, and CSP enrollment has more than tripled. 

Unique Reach in Underserved Communities:  Promising students in rural and high-poverty communities continue to lack access to advanced courses they need to achieve their full potential.  The Global Teaching Project—once again—has been uniquely successful in reaching those students.

In U.S. counties with the nation's 20 highest school age (5-17) poverty rates, schools working with the Global Teaching Project remain the only public schools in any state that offer AP Physics, and are among the very few to offer AP Computer Science.  In the 30 Mississippi counties with school age poverty rates above 33%, schools working with the Global Teaching Project are the only ones offering AP Physics 1, and comprise the overwhelming majority of schools offering AP CSP.  The Global Teaching Project is offering 16 AP classes in counties with school age poverty rates that are more than double the national rate of 17%.  In some counties we serve, the school age poverty rates exceed 50%.
Ensuring that promising students have access to rigorous courses, regardless of their circumstances, is key to improving student outcomes.  According to the U.S. Department of Education, "the academic intensity of the student's high school curriculum still counts more than anything else in precollegiate history in providing momentum toward completing a bachelor's degree." (Emphasis added.)
AP courses are an important part of a rigorous high school curriculum.  For that and other reasons—notably, students who earn qualifying AP scores can earn college credit while still in high school—the number of schools offering, and students taking, AP courses has grown dramatically, rising all but one year from 1956 to 2019, when over 5 million students took AP exams.
However, the extent to which schools offer AP classes differs dramatically depending on the communities they serve.
According to a 2018 study by non-partisan Congressional researchers, the 9,020 public high schools (64% of all public high schools) that have 1,000 or fewer students, and the 2,441 high schools (17% of the total) that serve high-poverty student bodies—that is, 75-100% of their students are eligible for free or reduced lunch under federal nutrition programs—offer far fewer AP Math and Science courses than larger and more affluent schools.
Those disparities are not just dramatic, they are very consequential.
AP classes correlate with college success.  According to studies by the College Board and UCLA, First-Generation college students who take AP exams are 42% more likely to complete college in 4 years.  Also, students who took an AP exam are more likely to major in that AP subject.   Current disparities in access to advanced courses reduce the likelihood that students from rural and low-income communities will advance through college on schedule, or select more rigorous majors.  A lack of APs also will raise their college costs relative to more affluent students who have AP credits.
We are deeply grateful for the hard work of our students and educators to close those gaps, and for the support and input our stakeholders have provided to make those efforts possible.
We also recognize that our work has barely started.  Although our progress has been real, many challenges remain.  With the help of many dedicated persons with whom we are fortunate to work, we will continue to strive to overcome those challenges, and look forward to a successful year.
Matt Dolan
Chief Executive Officer
Global Teaching Project