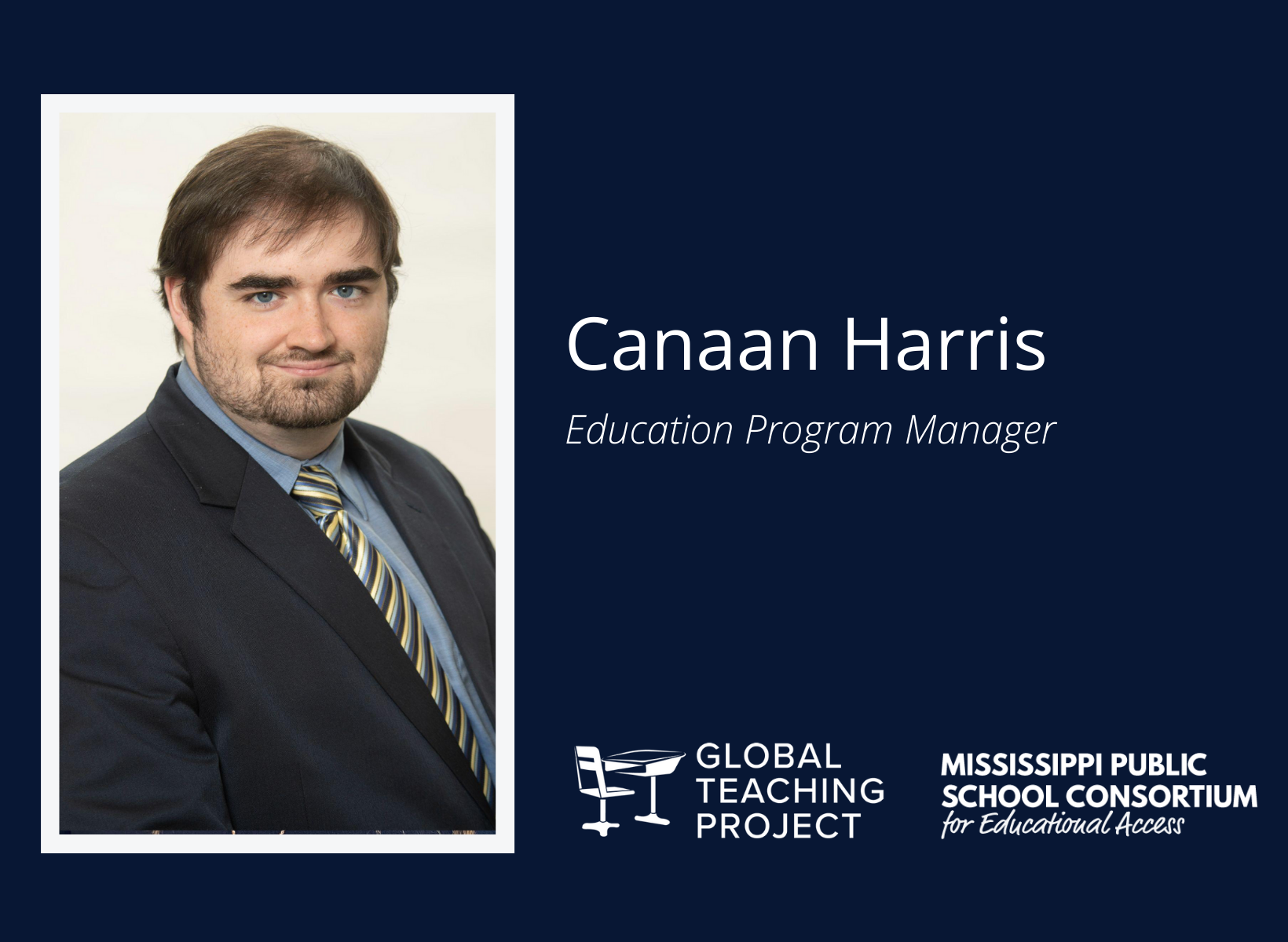 GTP Welcomes Canaan Harris, Education Program Manager
We are very pleased to announce that Canaan Harris has joined our team, and will be working with the Global Teaching Project and the Mississippi Public School Consortium for Educational Access.  Canaan will have a key role in our effort to provide promising high school students from rural Mississippi access to advanced STEM courses they need to achieve their full potential.
Canaan was born and raised in rural Mississippi, where his family has deep roots, dating to before statehood.  Canaan was valedictorian at Belmont High School in Tishomingo County, and completed the Lott Summer Leadership Program at the University of Mississippi.
Canaan attended college at Yale University, where he served as a Chaplain's Fellow and a Yale Student Ambassador.  Upon graduation, Canaan was awarded the Lesser-Jackson Award, which is given annually in recognition of a senior's "extraordinary concern for, and action on behalf of, the quality of life at Yale".  Canaan earned a B.A. degree in Global Affairs from Yale in 2020.  In doing so, Canaan became the first member of his family to graduate from college.
After graduation, Canaan returned to Mississippi.  Prior to joining our team, Canaan worked for an organization that managed, advised, and planned events for student organizations on over 100 campuses.
Canaan will support our Supervising Instructors, teachers, Teaching Assistants, and students in various capacities.  Canaan will travel regularly to participating schools, coordinate our college STEM major Teaching Assistants, help implement our university-based instructional programs, and provide technical support relating to online resources and remote instruction.  In each of those roles, Canaan will work closely with Nicole Roberson, the Consortium's Executive Director and faculty member at the University of Mississippi School of Education, where she teaches Secondary Science Education.
Canaan may be reached at canaan.harris@globalteachingproject.com.
Please join us in welcoming Canaan Harris to the Global Teaching Project and the Consortium.