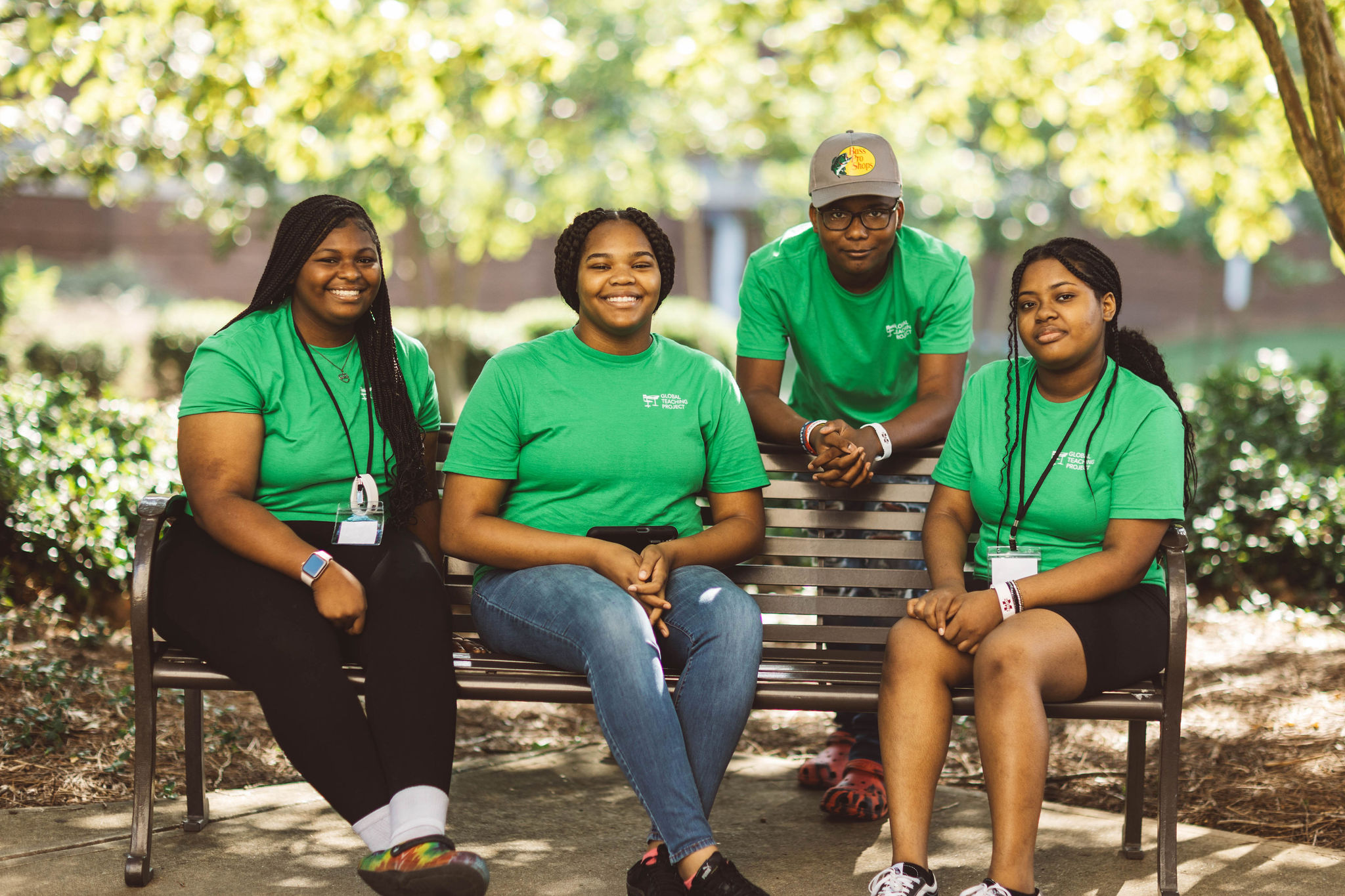 GTP Summer Program Students Again Achieve Dramatic Gains
An independent assessment conducted by the University of Mississippi Center for Research Evaluation (CERE) found that Physics students in the Global Teaching Project's 2023 Advanced STEM Summer Preparatory Program again achieved dramatic gains in substantive understanding of course content.
GTP's Advanced STEM Access Program provides promising students from rural Mississippi communities access to advanced STEM courses they need to achieve their full potential, but which their schools otherwise may not offer.
The Summer Program, a series of immersive instructional sessions held over 15 days on Mississippi State University's Starkville campus, helps students prepare to take AP Physics 1, AP Computer Science Principles, AP Biology, and AP Statistics in the upcoming school year.
CERE administered nationally recognized assessments utilized by the American Association of Physics Teachers both prior to, and at the conclusion of, the Physics instructional sessions.  CERE found that students entered the Summer Program with very limited baseline knowledge of fundamental concepts of Newtonian Physics, which is the focus of the AP Physics 1 course.
Yet the average scores of Physics students almost precisely doubled by the conclusion of the Summer Program.
Those gains, which were very similar to patterns evident in prior Summer Programs, affirmed both the efficacy of the instructional sessions and the aptitudes of the students, thus affirming the Global Teaching Project's premise—that is, underserved students in rural and high-poverty areas are capable of excelling academically if provided quality instruction and strong supports.
More generally, the Summer Program also led to increased interest in STEM subject matter and careers among students participating in all subjects of instruction.  CERE found that 78 percent of students reported an increased level of interest in the subject they studied, and 57 percent indicated an increased interest in pursuing STEM further in college or in a career.  Further, 87 percent stated that it was "important" that they attend college.
The Summer Program also helped promote a community of achievement among its students, a key objective of the Advanced STEM Summer Program—89 percent of students reported that the Summer Program increased their connection to the Global Teaching Project community, and 77 percent reported an enhanced connection to the "STEM community at large".
A prominent study by Stanford and Harvard researchers found that a key determinant of the academic paths pursued by high-achieving, low-income students is whether they act in an "achievement–typical" rather than an "income-typical" manner—that is, whether they share the ambitions of students with similar academic profiles rather than those with similar household incomes.  The study also found that talented students in rural areas are much less likely to act in "achievement-typical" ways than similarly talented students in urban areas.
GTP works to bring together groups of promising students from multiple schools, as well as exemplary tutors who are proximate in age to AP students, to create high-achieving peer groups.  In particular, university-based residential programs such as the Summer Program at Mississippi State catalyze achievement-typical behaviors among the students, creating peer groups that promote high academic achievement.
We are proud of our students, and look forward to a great year.
For further information, please contact info@globalteachingproject.com.