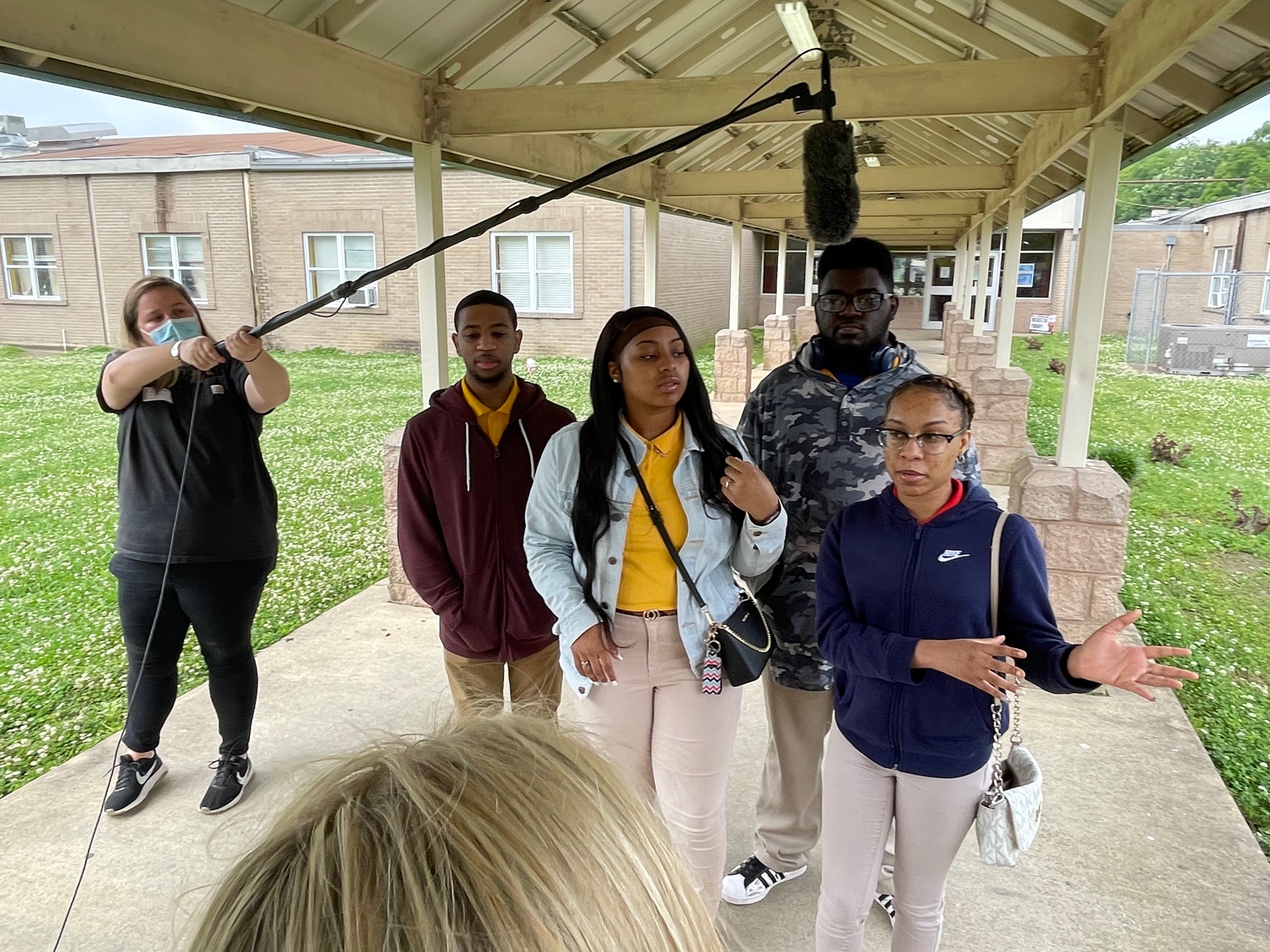 National News Story
Focuses on GTP
Earlier this week, a team from the Washington bureau of cable news network News Nation came to the town of Marks in the Mississippi Delta at the invitation of the Global Teaching Project.  The News Nation report that aired was prompted in part by our essay on Marks and the ongoing struggle for Civil Rights and educational equity.
The focus of the News Nation story was the need to expand and improve broadband internet in rural, high-poverty communities, a key step in addressing educational disparities and, given pending federal legislation, an appropriate topic for White House correspondent Allison Harris, who reported the story.
Yet the stars of the story were our teachers, tutors, administrators, and—above all—our students.
Each of the Mississippi residents featured in the story is deeply involved in our Advanced STEM Access Program—Superintendent Evelyn Jossell, County Administrator Velma Benson Wilson, Physics teacher Kendra Wright, Computer Science teacher Baxter Swearengen, tutors Ian Espy (Harvard) and Cameron Davis (University of Virginia), and students such as Darius, Quinn, Zylah, and Nia.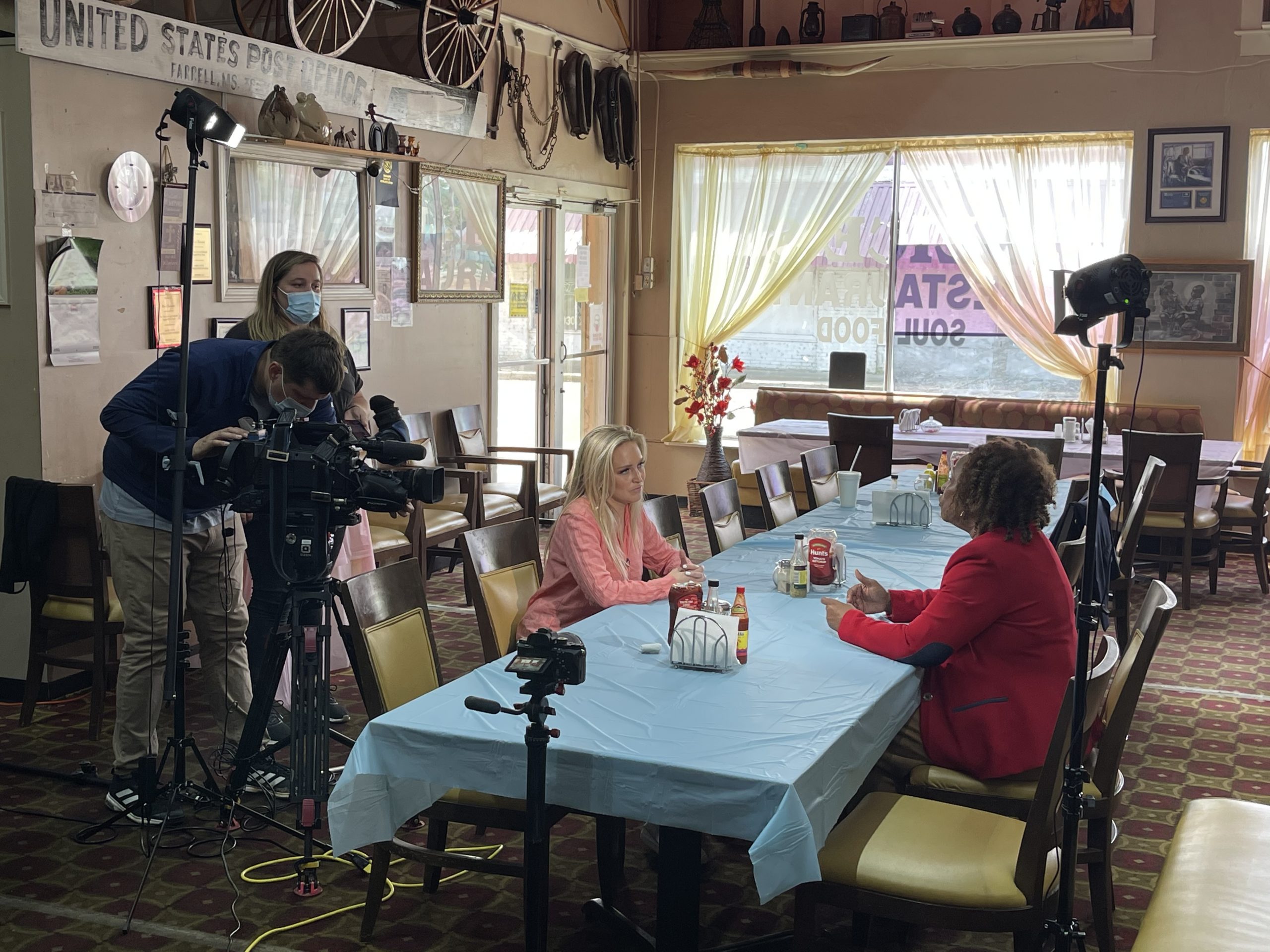 The News Nation story clearly conveyed our educators' and students' resolve to overcome impediments to learning, and their positive attitudes in the face of severe challenges deeply impressed our guests.
However, due to broadcast time constraints, the News Nation report necessarily omitted details that provide broader context to the story presented, and a full account of the heroism—a term that is truly applicable—of our educators and students throughout a year in which education has been disrupted as never before. For example:
The steps on which Velma Benson Wilson sat for her interview were at the Eudora A.M.E. Zion Church, where 53 years ago she and others gathered to listen to Rev. Martin Luther King, Jr. speak about the need for greater opportunities in communities like Marks.
 In pursuit of such opportunities, Marks students who appeared in the story had traveled 400 miles round trip just two weeks earlier to participate in a weekend review session for the AP Physics 1 exam that the Global Teaching Project conducted at Mississippi State University's Meridian campus.  Moreover, a teacher from Palmer High School, Mercedes Staten, drove them both ways in a school van.
Physics teacher Kendra Wright worked to repair her car's alternator until 3:00 a.m. in the hours before the News Nation story was filmed, so that she could drive the 40 miles from her home to her Marks classroom to provide her students needed instruction.
We were very proud to introduce the News Nation team to our community.  We are grateful for the opportunity to work with such remarkable people in Marks and elsewhere, and hope that their resilience helps inspire others, as it does us.
Matt Dolan
Chief Executive Officer
Global Teaching Project
matt.dolan@GlobalTeachingProject.com
@MattDolanGTP