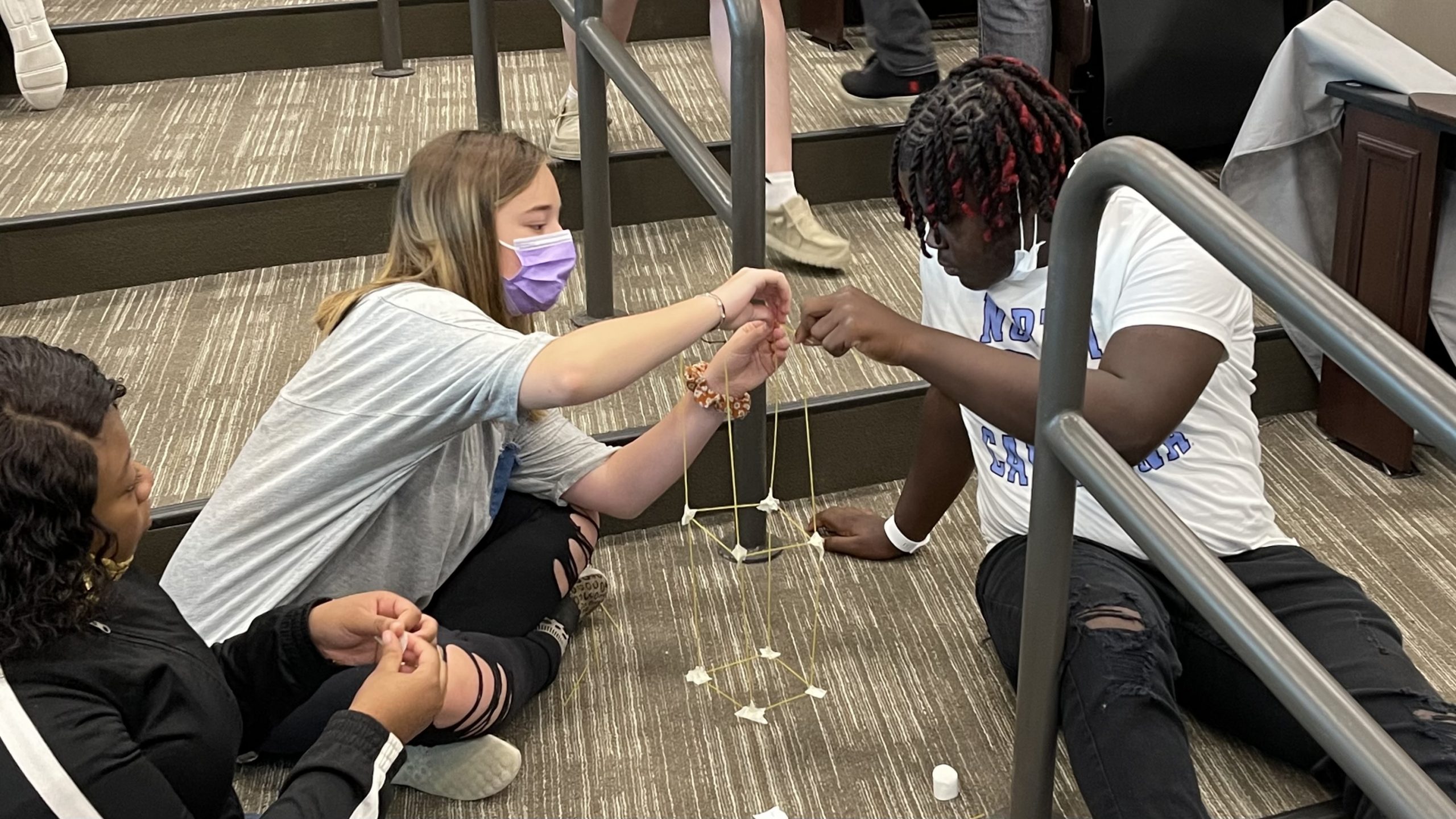 Annual Advanced STEM Summer Preparatory Program at Mississippi State University Underway
The Global Teaching Project provides promising high school students from rural, high-poverty communities access to advanced STEM courses they need to achieve their full potential, but which their schools otherwise could not provide.
Our students have been selected for our program because they have demonstrated a high aptitude and strong work ethic.  Yet those students, though quite smart, often have gaps in their substantive foundations.  Also, COVID greatly disrupted school schedules and instruction in the past year, leading to severe learning losses that put students even further behind.
To strengthen our students' substantive foundations and prepare them for the rigor of advanced STEM courses, we conduct each year an Advanced STEM Summer Preparatory Program at Mississippi State University.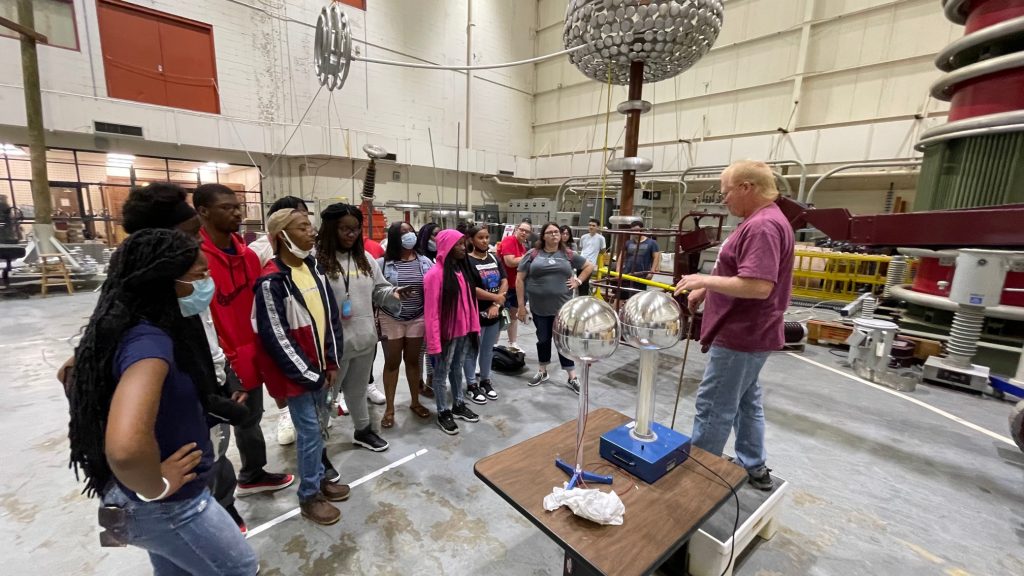 During our two-week Summer Program, our students reside at Mississippi State and receive immersive Math and Science instruction from Mississippi-based, AP-certified teachers, as well as tutors from Yale, the University of Virginia, Harvard, Stanford, the University of Pennsylvania, the University of Mississippi, Mississippi State, and other prominent universities.  (We also conduct shorter residential programs during the school year at the University of Mississippi, Jackson State, Millsaps, and Mississippi State to supplement the instruction provided in our classes at participating high schools.)
We currently are in the midst of our fifth annual Summer Program, which has returned to the MSU campus after being conducted online last year due to COVID.  This year's Summer Program is of particular importance, as we seek to address COVID-related learning losses, in addition to our regular instructional objectives.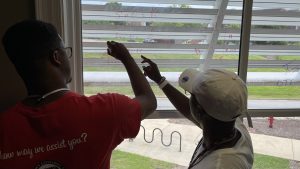 This year's Advanced STEM Summer Preparatory Program is off to a strong start.  We have record enrollment, with approximately 140 registrants and participants, including students and teachers (who are invited to and encouraged to attend) from 17 high schools.
Our students are participating in a wide range of learning activities, and are experiencing life at a major university:
Students engage in one of four sessions—two for Physics and two for Computer Science—that run largely concurrently.
Our students have instructional activities every day, including weekends.  Students participate in classroom instruction, tutoring sessions, and a variety of hands-on learning and experiments.
Students tour research facilities, including Mississippi State's High Voltage Lab (the largest in North America) and Center for Advanced Vehicle Systems, where passenger vehicles of the future are designed and tested.
Our students hear from prominent guest speakers.  Sisters Meg Urry, Director of the Yale Center for Astronomy and Astrophysics, and Lisa Urry, Biology professor and lead author of a widely used college Biology textbook, spoke to our students about how they developed a passion for science when growing up (and were introduced by students who also were sisters).  Author and educator Stedman Graham, who has developed programs and written extensively on how young people may work most effectively toward bright futures, is speaking with our students later today.
All students are given backpacks, binders, notebooks, and various learning materials, as well as t-shirts and rain ponchos (which have been essential this past week).  Physics students also are given Physics workbooks, and Computer Science students are provided Chromebooks for their exclusive use throughout the program if they do not have devices of their own.
We conduct college application workshops at which every student creates a Common Application account that can be used to apply to over 900 colleges, including Mississippi's flagship universities, HBCUs, and many of the nation's most selective colleges.
Danny Thompson of Get2College, a Mississippi-based non-profit, also will speak with our students about the college application and financial aid process.Students go on campus tours and experience various elements of campus life, including attending an NCAA Super Regional playoff baseball game between MSU and Notre Dame, who are competing for a berth in the College World Series.
Students participate in a variety of recreational activities, including use of MSU's fitness facilities.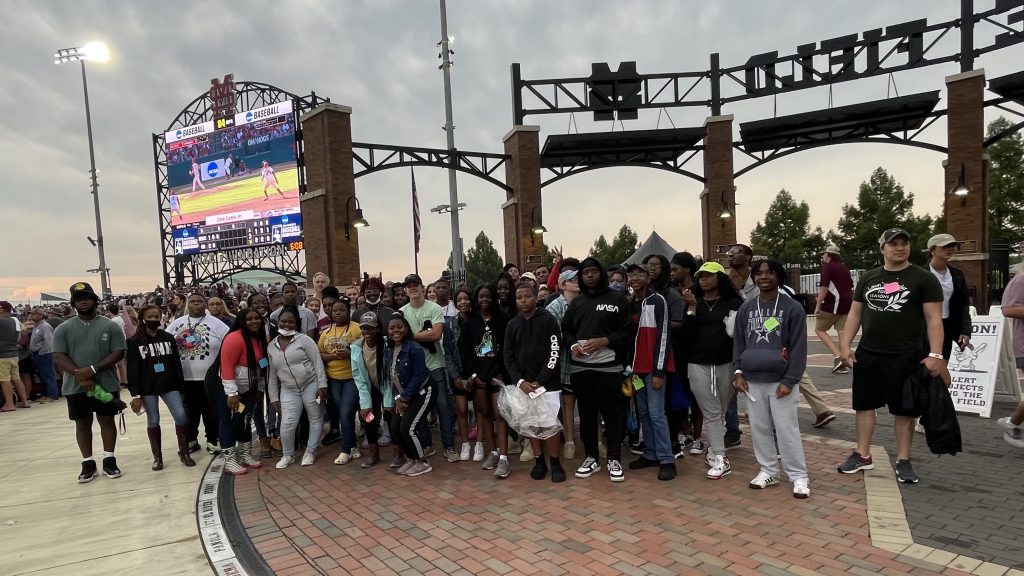 The students have demonstrated an eagerness to learn, no matter the circumstances they even innovated to use windows as whiteboards so that they could have learning sessions in their dorm.  We look forward to building on their summer experience in the coming school year.