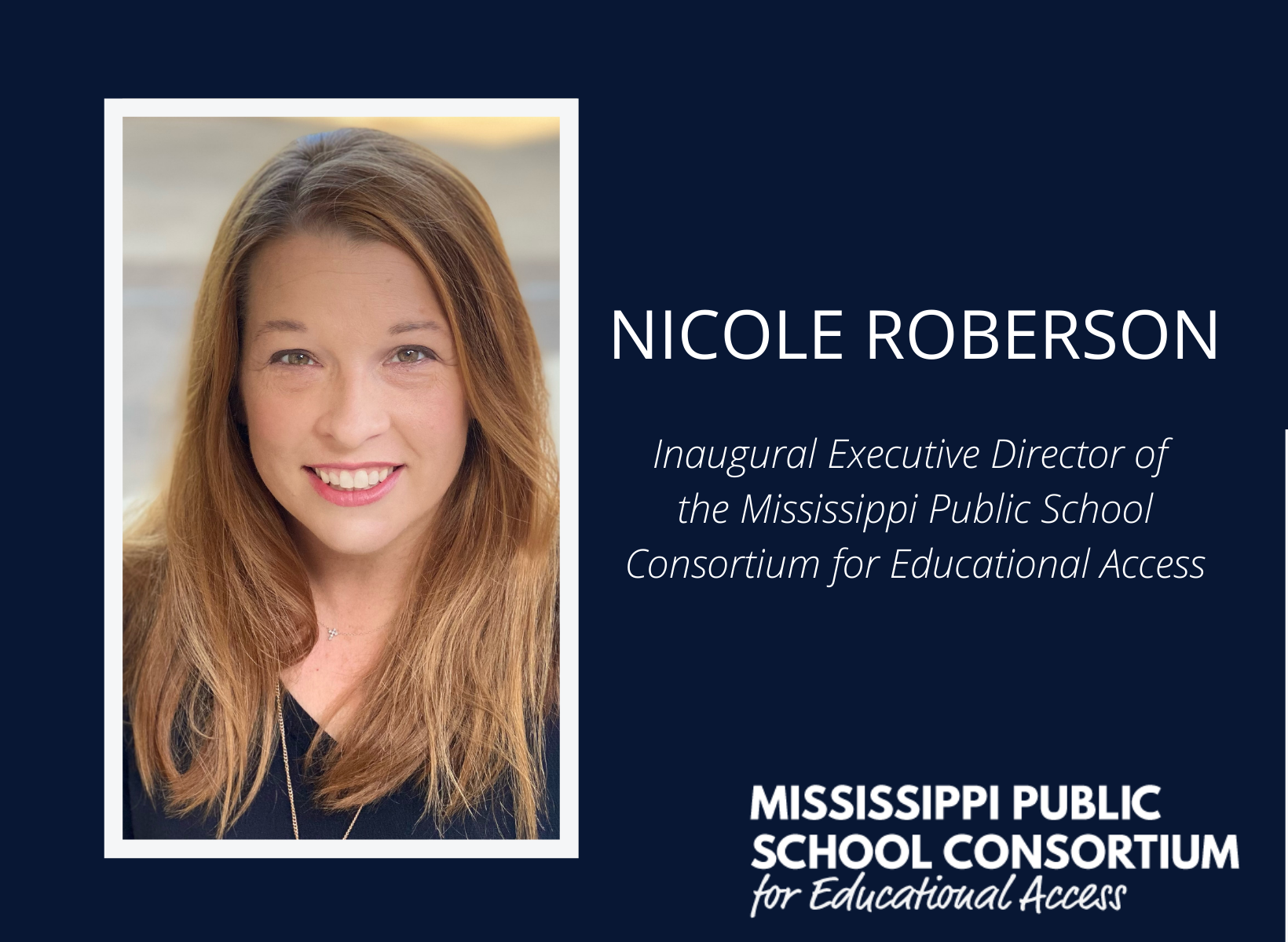 Nicole Roberson to Lead HS STEM Consortium
We are very pleased to announce that Mississippi educator Nicole Roberson has been named as the inaugural Executive Director of the Mississippi Public School Consortium for Educational Access.
The Consortium, now in its fifth year, was formed by several Mississippi public school districts to work with the Global Teaching Project to implement the Advanced STEM Access Program, which provides promising high school students from rural communities access to advanced STEM courses they need to achieve their full potential.  The Consortium and the Global Teaching Project currently offer Advanced Placement STEM courses at approximately 30 high schools.
Ms. Roberson, a Mississippi native, has taught STEM subjects, including multiple AP Science courses, for 20 years in state high schools, where she achieved extraordinary student outcomes.
As Executive Director of the Consortium, Ms. Roberson will work closely with the Global Teaching Project to support our teachers and students participating in the Advanced STEM Access Program.  Ms. Roberson's focus will not be on administrative matters, but on the classroom.  Specifically, her role will be to ensure that everything possible is being done to help teachers teach, and students learn, a mission that will involve many tasks, including promoting student engagement, assisting in curriculum design and implementation, and providing general pedagogical support.  Ms. Roberson will be the primary liaison with teachers in the Program, and will visit classrooms around the state regularly to observe and provide constructive input.
We are particularly pleased that Ms. Roberson's appointment has further strengthened our already strong relationship with the University of Mississippi School of Education, and its Dean, David Rock. (The University of Mississippi's announcement of Ms. Roberson's appointment is here.)
Ms. Roberson will be based in Oxford, and will serve concurrently as an instructor in Secondary STEM Education at the University, where she will help prepare the next generation of STEM educators for service in Mississippi's classrooms.  She may be contacted there at nrob@olemiss.edu.
We extend a warm welcome to Ms. Roberson, and very much look forward to working with her to benefit Mississippi's students.