Announcement of Executive Director of the Mississippi Public School Consortium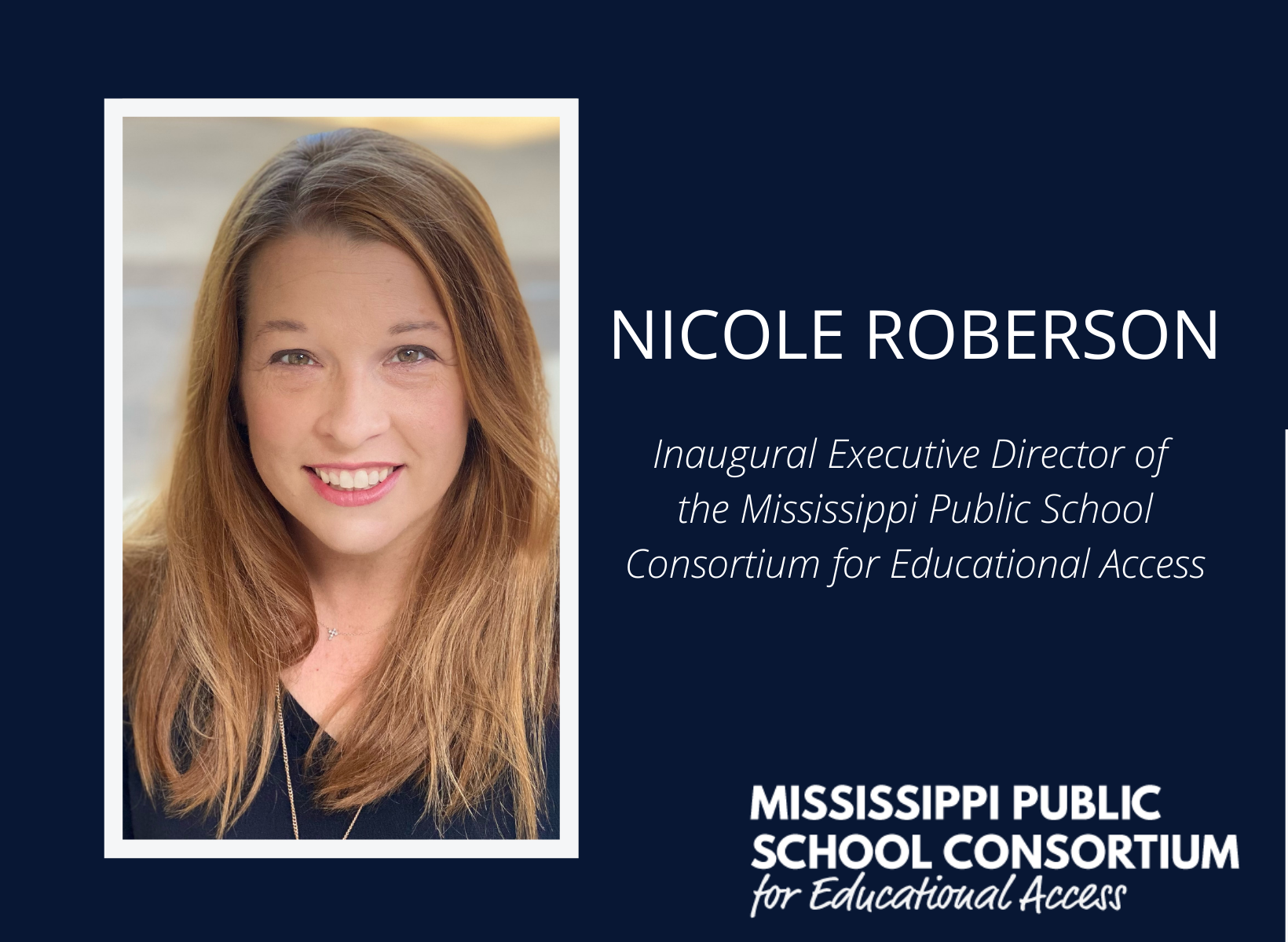 The Mississippi Public School Consortium for Educational Access and the Global Teaching Project are proud to announce the inaugural Executive Director of the Consortium, Nicole Roberson. Nicole will continue to serve as the instructor of secondary science education at the University of Mississippi School of Education.
For the past 20 years, Nicole has been fostering the development of scientific thinking and reasoning to high school students as a STEM teacher at Oxford and Senatobia School Districts.   She provides opportunities for exploration, discovery, and meaningful discussion within the science classroom.  She engages students in innovative classroom practices, rich in technology, to ensure viable and successful 21st-century learning for her students.  As an AP-certified teacher, Nicole has led her students to score higher than state and global averages in both AP Biology and AP Environmental Science.  In her current roles, Nicole aspires to share these skills with current and future science teachers in order to provide the students of Mississippi with a high-quality science education.
Nicole is a life-long resident of the state of Mississippi.  After graduating from Belmont High School in northeast Mississippi, she received both her Bachelor's and Master's degrees in secondary science education from the University of Mississippi.  She currently resides in Oxford with her husband, Bradley, and their two children, Riley and Cullen.